Who I Am
Press Kit & Credentials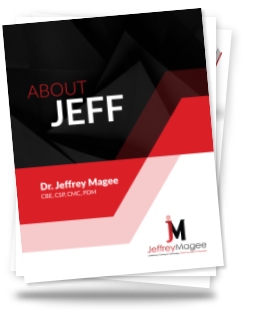 Press Kit
If you are interested in learning more about Jeff, if you are considering booking Jeff, or if you are looking for additional promotional material - we have prepared a press kit for you.
---
Media Packet
Head Shot/pdf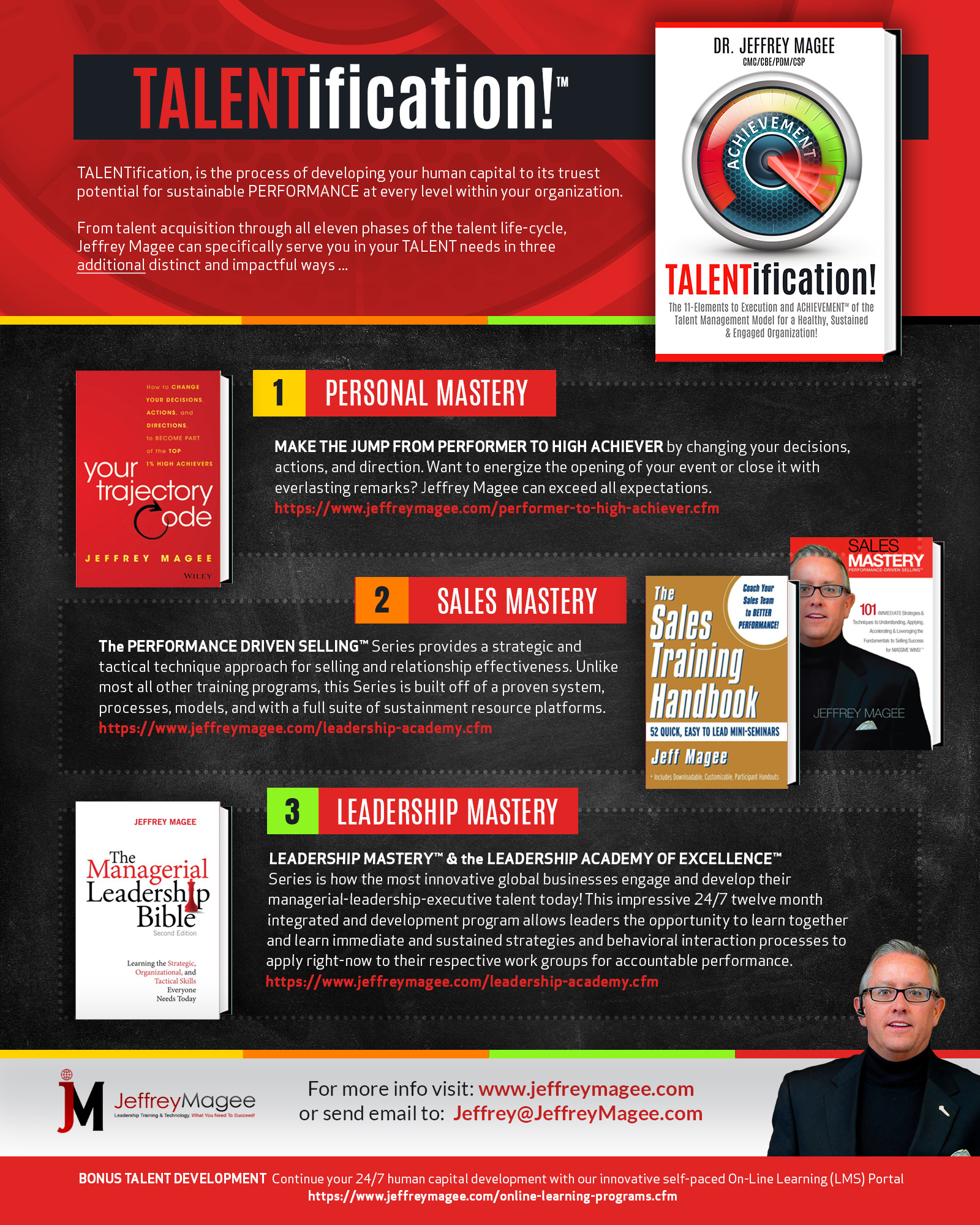 AwarenessFlyer
Download the latest version of my Awareness Flyer
---
Flyer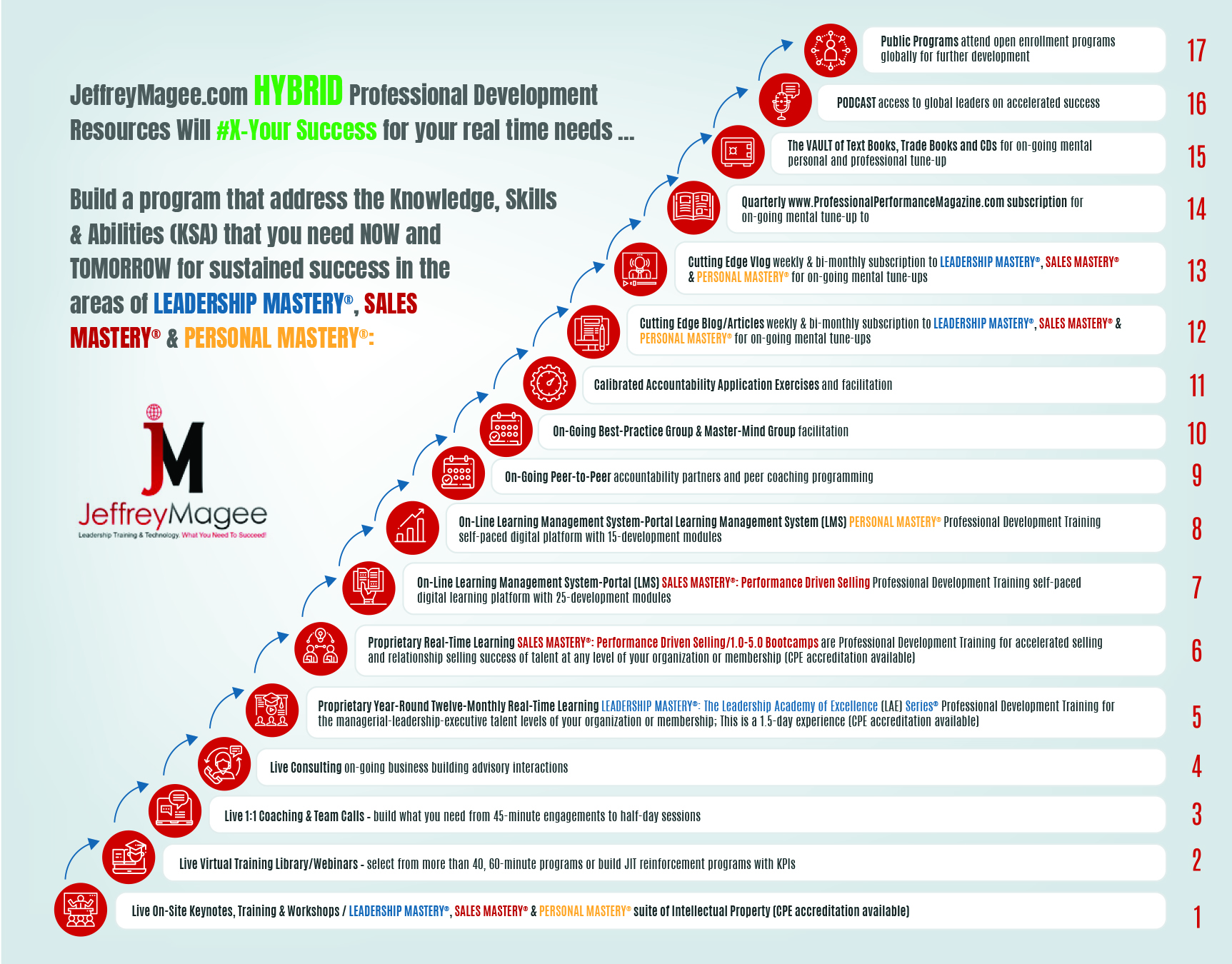 HYBRID ProResources
Build a program that address the Knowledge, Skills & Abilities (KSA) that you need NOW and TOMORROW for sustained success in the areas of LEADERSHIP MASTERY®, SALES MASTERY® & PERSONAL MASTERY®
---
PDF
CANCELLATION POLICY
Deposit fees/funds are non-refundable.
Any fees paid towards a program beyond any Deposit that is canceled 60-days out or greater, 100% of fees (exclusive of Deposit) are refundable or may be applied towards a future event within 12-months of cancellation.
Any fees paid 60-30 days are non-refundable and can only be applied towards another event within 12-months of cancellation.
Any fees paid 30 days or less of a canceled event are non-refundable.
Our business models are built based upon calendar dates available and once dates are secured by a client, those are taken out of inventory and impact business development activities, and maximum client dates are limited based upon client work levels each month.
---